Weight Loss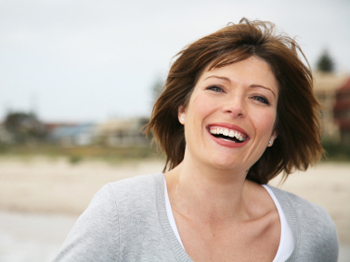 Have you been on countless diets in your life and you're tired of the dieting roller coaster? Would you like to give up counting calories and points and just enjoy real food? Losing weight takes more than successful calorie counting.
Sustainable weight loss takes an understanding of food quality, lifestyle choices, thought patterns and metabolism knowledge. It also takes the perspective that weight loss is a journey, not an event. If you skip the lesson that life is trying to teach you around weight loss, you may not experience the long-term success you're looking for.
My clients often share the same comment with me after consistently applying the unique approach I teach. They'll say, "I'm losing weight and I don't feel like I am on a diet or depriving myself." When you're struggling with losing weight you may forget (or not realize) that it's possible to feel satisfied and enjoy your food while still experiencing weight loss.
I help my clients gently ease into healthier foods and lifestyle choices. When you work with me, you will layer changes over time versus changing all of your food in one day. That's called a diet and I don't find that approach helpful or sustainable. I focus on teaching you specifically how to add in more whole foods in a delicious way so that you feel satisfied and your cravings reduce. I don't focus on taking food away.
I understand the challenges around losing weight (I used to be 25 pounds heavier) and keeping the weight off. When I work with people, I take the time to understand them and their unique challenges around weight loss. Wouldn't it be helpful to have someone support you each step of the way?
We'll not only explore food but also what's going on in your life that could be causing you to use food as a distraction or a comfort. People don't typically choose certain foods to make a poor decision, they choose food because it's serving a purpose in their lives. Uncovering this unintentional purpose, is key to moving forward with your weight loss goals.
Let's talk further about how I can help you. Your first session is always free so you can decide if Holistic Nutrition Therapy is right for you!